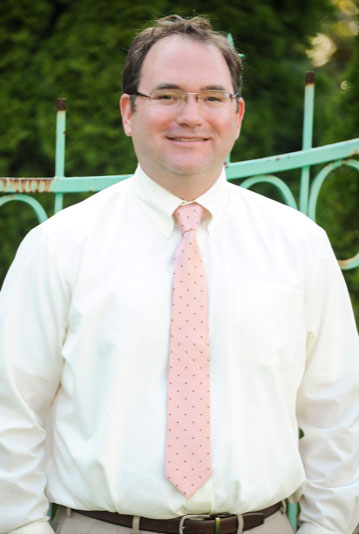 Dr. Stacey L. DeFranco
Dr. Stacey DeFranco finished his undergraduate studies at the University of Alabama in Birmingham in 1992. He then graduated from The University of Alabama School of Dentistry in 1998. He has hundreds of hours of continuing education, and he learns something new in the field of dentistry every day! He is an active member of the American Dental Association, Alabama Dental Association, and the Birmingham District Dental Association. Dr. DeFranco is a native of Birmingham and is active in his community.Dr. DeFranco has been practicing dentistry in Helena since 1998, and he is looking forward to continuing his practice for many years to come. He is passionate about dentistry and enjoys getting to know each and every one of his patients. It is his goal to provide the best dental care possible in a very professional and caring environment. Dr. DeFranco lives in the Helena community with his wife, Trina, and their 4 wonderful children. When he is not working, he enjoys hunting, fishing and spending time with his family.
Meet Our Team
Without a talented team, Helena Family Dentistry would not be able to run as smoothly as it does. We are very pleased to have such a dedicated, professional, and knowledge staff at our practice, and we welcome you to contact our office soon to learn how you can attain excellent dentistry in Helena, Alabama. We also invite you to learn more about our fantastic, loyal team in their biographies below.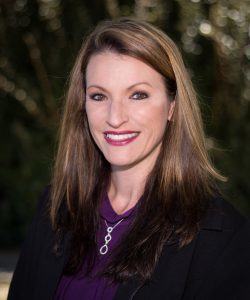 Lisa Jackson – Front Office
Lisa recently joined our office in November of 2018 but has been in the dental field for over 25 years. She started as a dental assistant and acquired her Dental Hygiene license from The University of Alabama in Birmingham in 1998. She has worked at the front for several years and is happy to help patients with their insurance and treatment needs.Lisa and her husband Chris are residents here in Helena and have four grown kids. They enjoy traveling and spending time at the lake.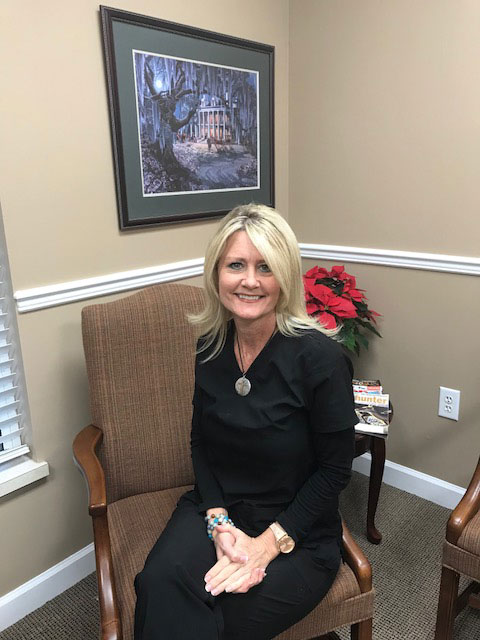 April Gospodareck – Dental Hygienist
April has been a resident of Helena for the past 47 years. She graduated from Pelham High School in 1987 and attended University of Alabama in Birmingham, where she studied dental hygiene and graduated with top honors in 1990. April started working for Dr. DeFranco as a hygienist at Helena Family Dentistry in 2003, and she has since watched most of our patients grow up, get married, and have a family of their own. April is dedicated and very passionate about delivering quality preventive care, listening to patients, and understanding their needs.
April is the proud parent of two boys: Chase and Trevor. Chase was one of the first to graduate from Helena High school in 2015, and he now attends the University of Alabama. Trevor is currently attending Helena High School. April and her boys are active in the Helena community and Helena High School. In her free time, April enjoys the outdoors, camping, fishing, hiking, and spending quality time with her friends and family.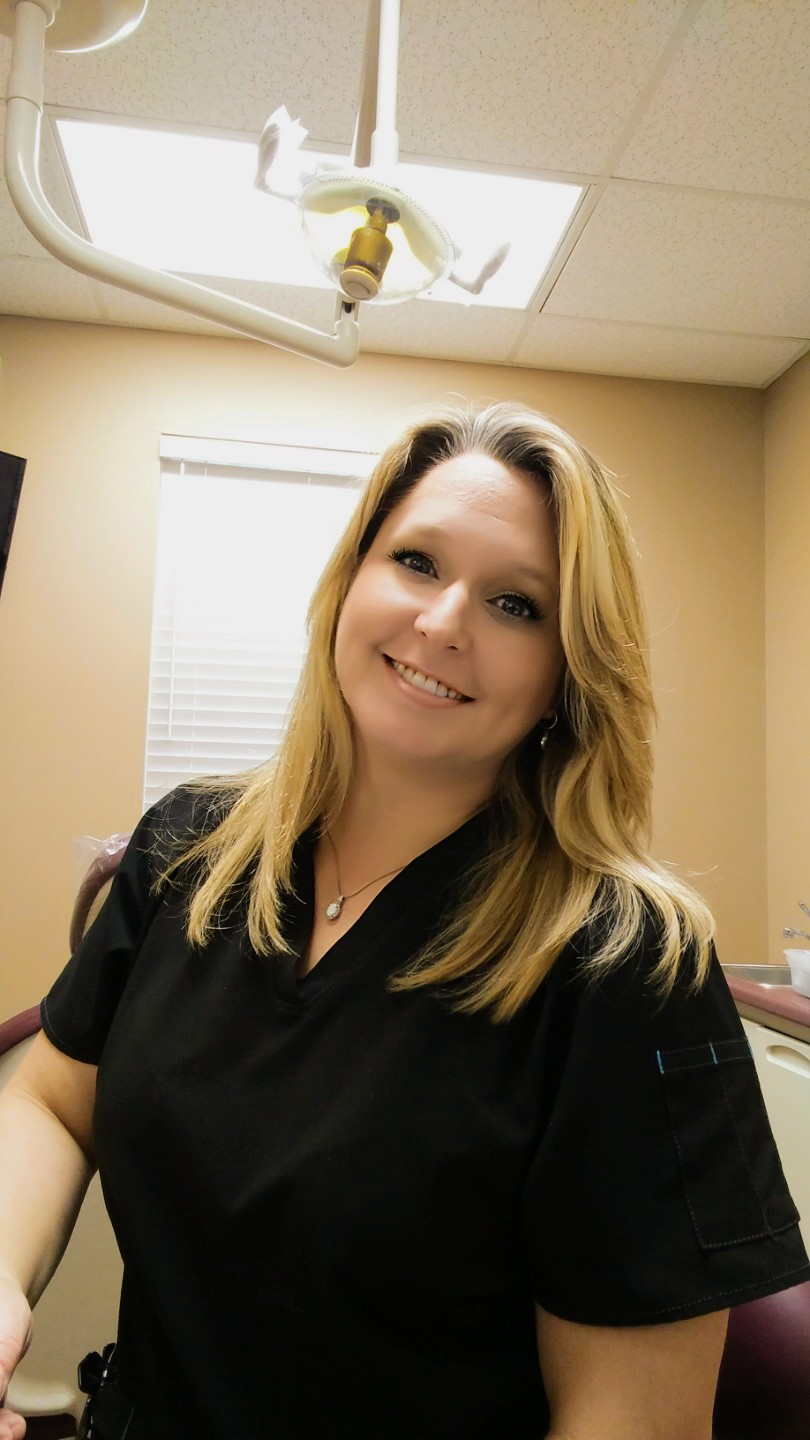 Kristinna Dennis- Dental Assistant
Kristinna has been practicing as a dental assistant since 1998, and she joined our team in 2016. While providing high-quality care alongside our dentist, Kristinna enjoys getting to know patients and making them feel at home. She truly helps each patient to feel like a person rather than just a patient. Kristinna is married to the love of her life and has lived in Montevallo since 1998. She is also very family-oriented. Kristinna and her husband have two children that attend Montevallo High School. Kristinna usually spends her free time at a softball game to support her daughters' high school teams, or at a football field to support her son.